At Bark Place NYC, we are constantly working to improve our booking process to make it easier for you to book your appointments. In addition to the Bookings hotline at 212-737-3510 and online customer portal at BarkPlaceNYC.com/booking, we now offer a stand alone app that you can download to your mobile device giving you the option to book your appointments with just one click.
Here are some instructions on how to download the app:
You can download the free mobile app by searching for "Gingr for Pet Parents" in the Apple App Store or Google Play Store.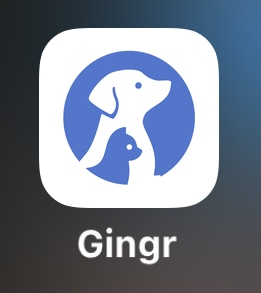 Once downloaded, you will need to enter this code to link your app to Bark Place NYC:  588315.
The screen should look like this: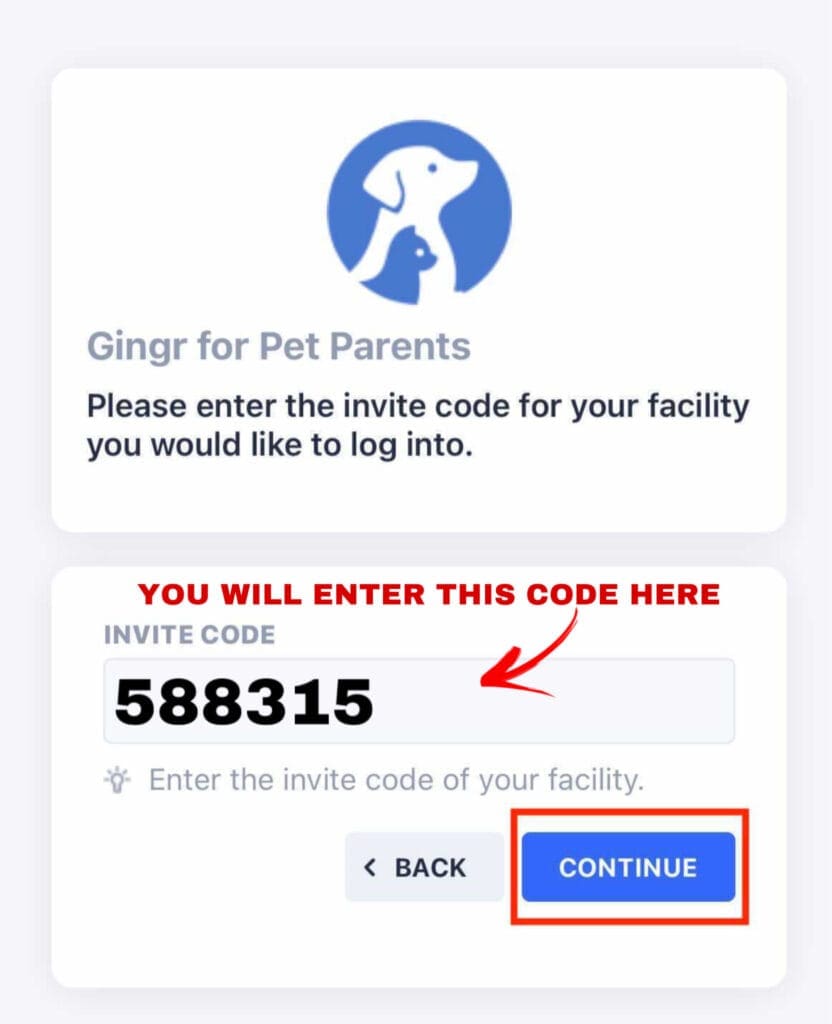 Once you have downloaded the Gingr for Pet Parents app from the Apple App or Google Play store, you will need to enter the unique invite code 588315 and then tap Continue.
After the invite code has been entered successfully, you will be immediately taken to the portal's login page where you can sign in using the email address or phone number that you used when you signed up. Its the same login information you use for the Bark Place NYC online portal. If you haven't signed up to use the portal yet, you can create a login from this page by choosing the "Sign Up" button.
Here's a list of you can do on the app:
View and edit your contact information and pet profile, as well as add new pets.
Make reservation requests.
View and pay any estimates, deposits, or outstanding invoices
Upload files such as immunization records.
View past and future reservations, as well as cancel reservations and confirm reservations
Sign our terms of service agreement
Add or remove credit cards on file.
Manage your communication opt-out preferences (email and SMS).
Purchase Store Credit, Packages, and Retail.
View any photos and/or videos taken while your pet was being groomed.
And there's more to come!
If you have any problems setting up your app, just give us a call at 212-737-3510 extension 4. We'll be glad to walk you though the process!