Please read this section carefully prior to booking this or any service if your dog is matted.
Matting happens sometimes with some breeds and even more often with others. With many breeds, especially while living in a pandemic, it seems almost inevitable. We completely understand.
This is going to sound harsh, but it's true. There is a fine line between effectively dematting a dog and animal cruelty. Our staff is trained to detangle small areas with matted fur. If your pet has minor matting in a few areas, then there is a possibility that the dematting process will be effective.
We only provide dematting services as long as your dog is not showing any signs of pain. If this service is hurting your dog, we will stop immediately. Additionally, the staff will not perform the dematting process for any longer than 30 minutes. This is a company-wide policy and one that is put in place by the owner of Bark Place Inc and is not at the discretion of any other staff member.
If at the end of 30 minutes or if the service is ended due to signs of pain by your dog, we will contact you to discuss alternatives. You may still be charged for dematting service even if the desired result is not reached.
An alternative to the dematting process is to have your dog "shaved down". Sometimes this is the only option. And while it may not be the look you were going for, it is a good starting place to ensure that it doesn't have to happen again next time.
If you have a breed that is known to have matting problems or if you know from experience that your dog has matting issues, it is imperative that you have your dog groomed more frequently than other dogs might require. It is also essential that you take certain precautions in-between grooming appointments to help control this problem.
Our groomers will be glad to let you know how often your pet will need to be groomed and what you will need to do in between appointments to help avoid matting.
Adding this service could extend the time of your dog's groom by 30 minutes or more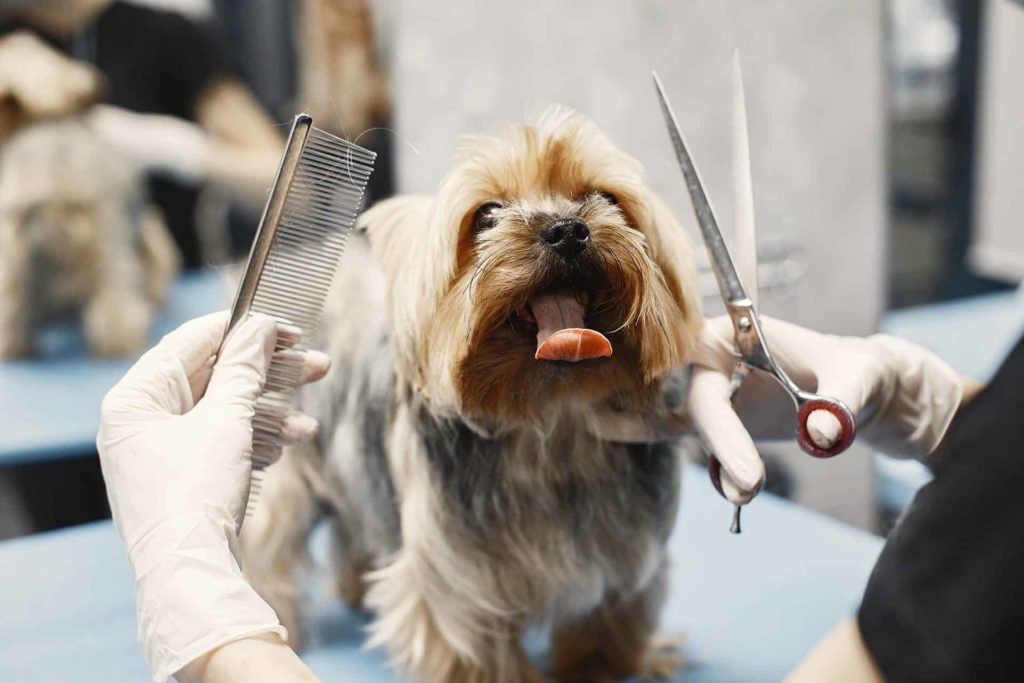 Have Questions?
Get In Touch!