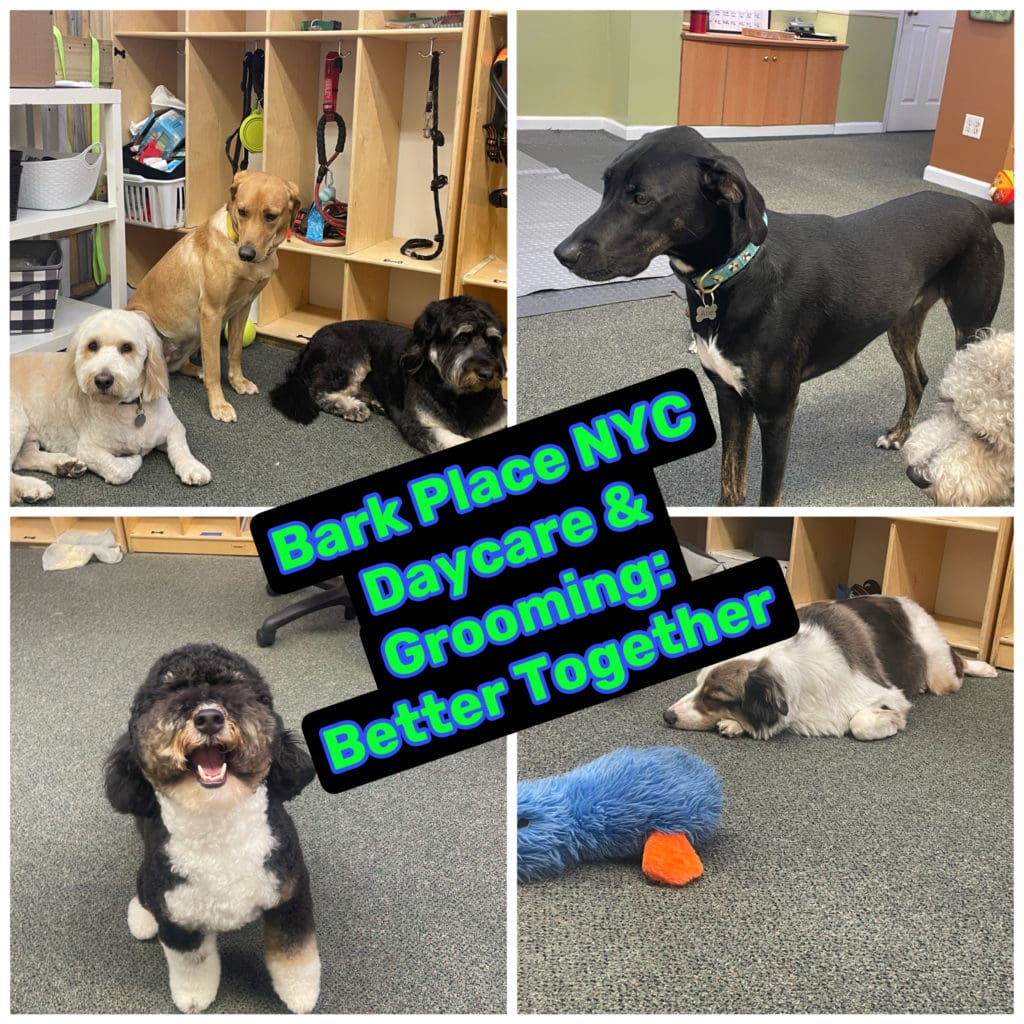 Here are at Bark Place NYC, we are as crazy about dog as you are, and we love each pet that walks through our doors as if they are our own. We provide a fun, cage free dog daycare, full grooming salon and more.
Dog daycare at Bark Place NYC provides a safe, stimulating and healthy place for your dog to have fun and burn off some energy. While you're out adulting, your dog deserves a place where they can be a dog. Dog Daycare benefits almost all dogs, because instead of sitting at home alone waiting for your to return they are occupied, socialized, stimulated and exercised.
Whether your dog likes to lounge around, run amok or do a little of both; Bark Place NYC is the place to be. Our spacious facility offers all of the fun of a traditional dog daycare with the benefits and comfort of home-based daycare too.
And at Bark Place NYC, we think pet care services should be high quality and affordable. That's why we offer discounts with packages and more. Each dog gets a 4 hour trial and test for free. This gives you a chance to check us out and us a chance to get to know your dog. Check out our prices here. Have questions? Contact us today or sign up here.