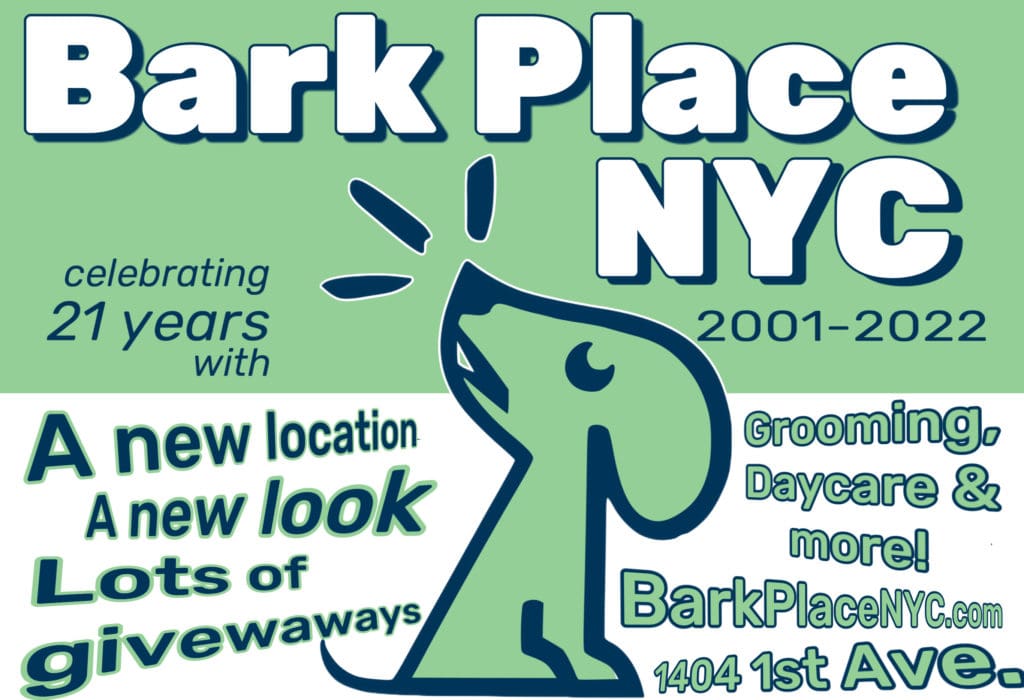 Bark Place NYC might be turning 21 this month, but we sure don't look it. That's because we are celebrating 21 years of serving the Upper East Side with a new location, a new look and now a brand new website!
The new website has a lot of information so that you can better understand the services we offer and compare those to your pets needs and wants. And we're as transparent as ever! Whether its including all of the essentials (such as teeth brushing, nail clipping, ear cleaning and anal gland expressions) with every full groom and bath or offering discounts on doggie daycare packages to those who sign up for auto-refill; our mission remains true. Our goal is to provide high quality pet services at competitive rates in a place where pets and their parents feel safe and comfortable.
Our new location, new look and new website are all ways that Bark Place NYC is workign for your pet! After all, they deserve the best and we're all Better Together!