Bark Place NYC has a partnership with BondVet. These services are not provided by Bark Place Inc. They are provided by BondVet.
Bond Vet offers:
-Both Primary & Urgent Care
-From Vaccinations to surgery
Bond Vet's Upper East Side location is:
1535 3rd Avenue NY, NY 10028
212-624-2773
bondvet.com
Bark Place NYC clients get a discount at Bond Vet!
use the code BARKPLACE22 for $25 off your next visit!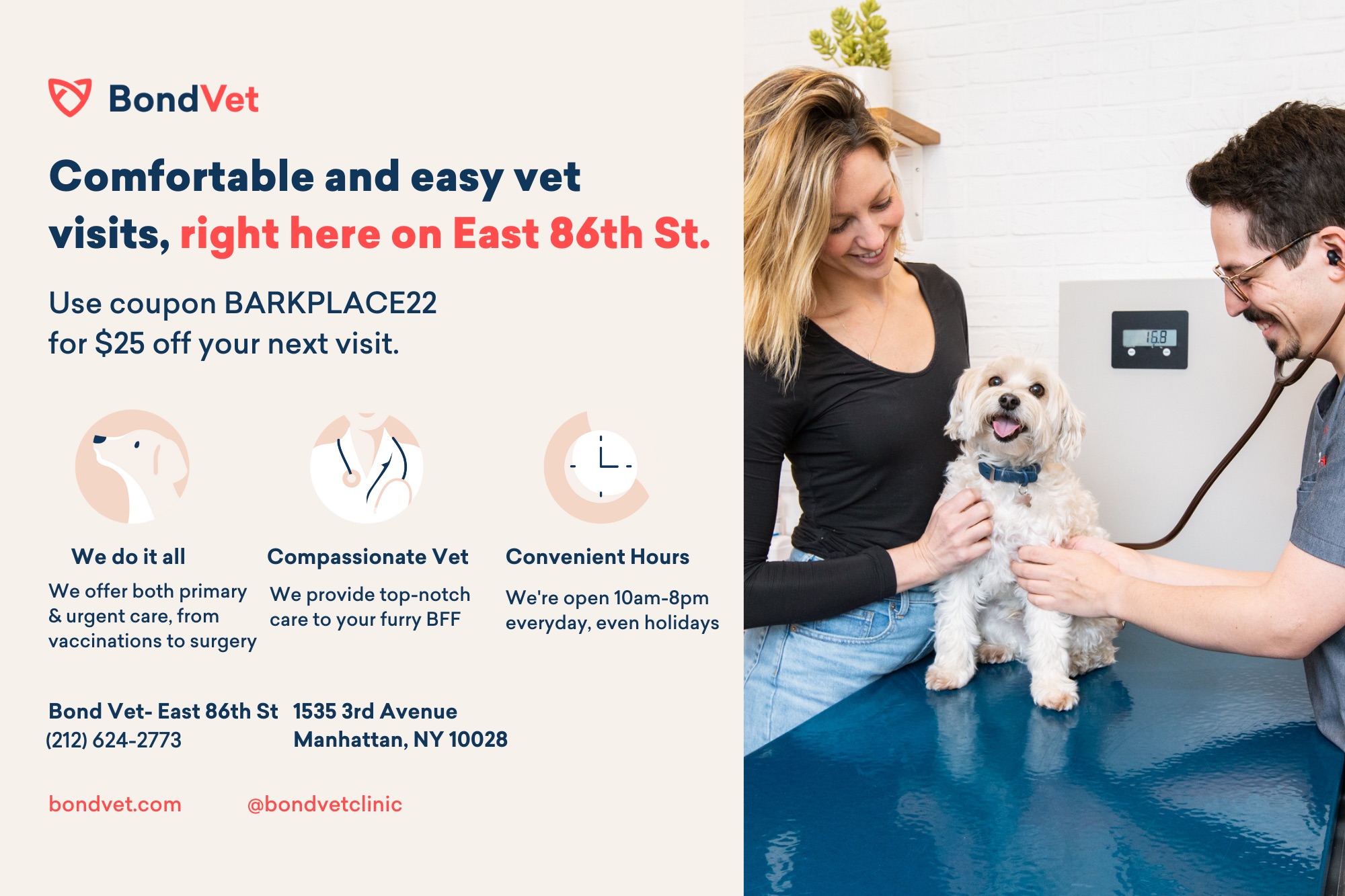 Have Questions?
Get In Touch!